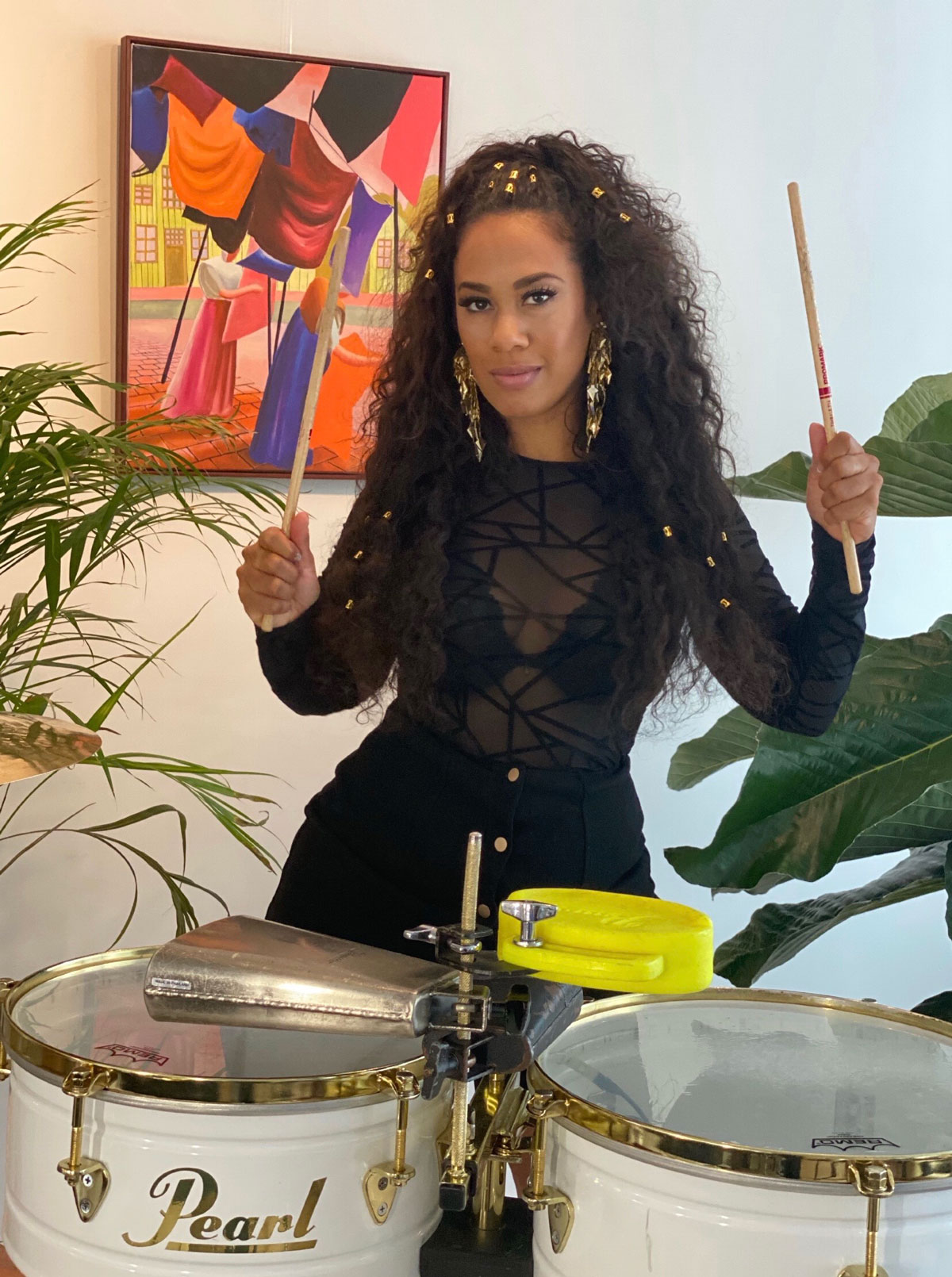 ---
Gianna Tam
Vocals, drums en percussion
You don't often see a woman who plays drums and percussion and effortlessly takes
on lead vocals. It's no wonder that Gianna is often referred to as "The Dutch Sheila
E". A great compliment, but Gianna is Gianna Tam: singer, drummer, and percussionist born in Amsterdam with Dutch/Surinamese roots. Gianna grew up in an environment filled with creative, artistic, and musical people, which is why her love for music emerged at a young age. At 16, she began playing in various projects of her father, drummer Lucas van Merwijk. This led to touring not only in the Netherlands but also in South America, Asia, the United States, Canada, and Europe. During her studies at the conservatory, in addition to her drumming and singing talents, her aptitude for songwriting also emerged, resulting in two albums, 'Make Me Smile' and
'Polyphonic Heroine,' as well as multiple singles. Soon her next album 'Latina Empire'
will also be released. Throughout her musical career, Gianna collaborated with artists
such as Candy Dulfer, Jett Rebel, Bas Bron, Shirma Rouse, Gyptian, Edsilia Rombley, Trijntje Oosterhuis, and The Ladies of Soul. She also sang with the Metropole Orchestra under the direction of Grammy Award-winning conductor Vince Mendoza.